X-Treme is a helical, low-backlash planetary gearbox.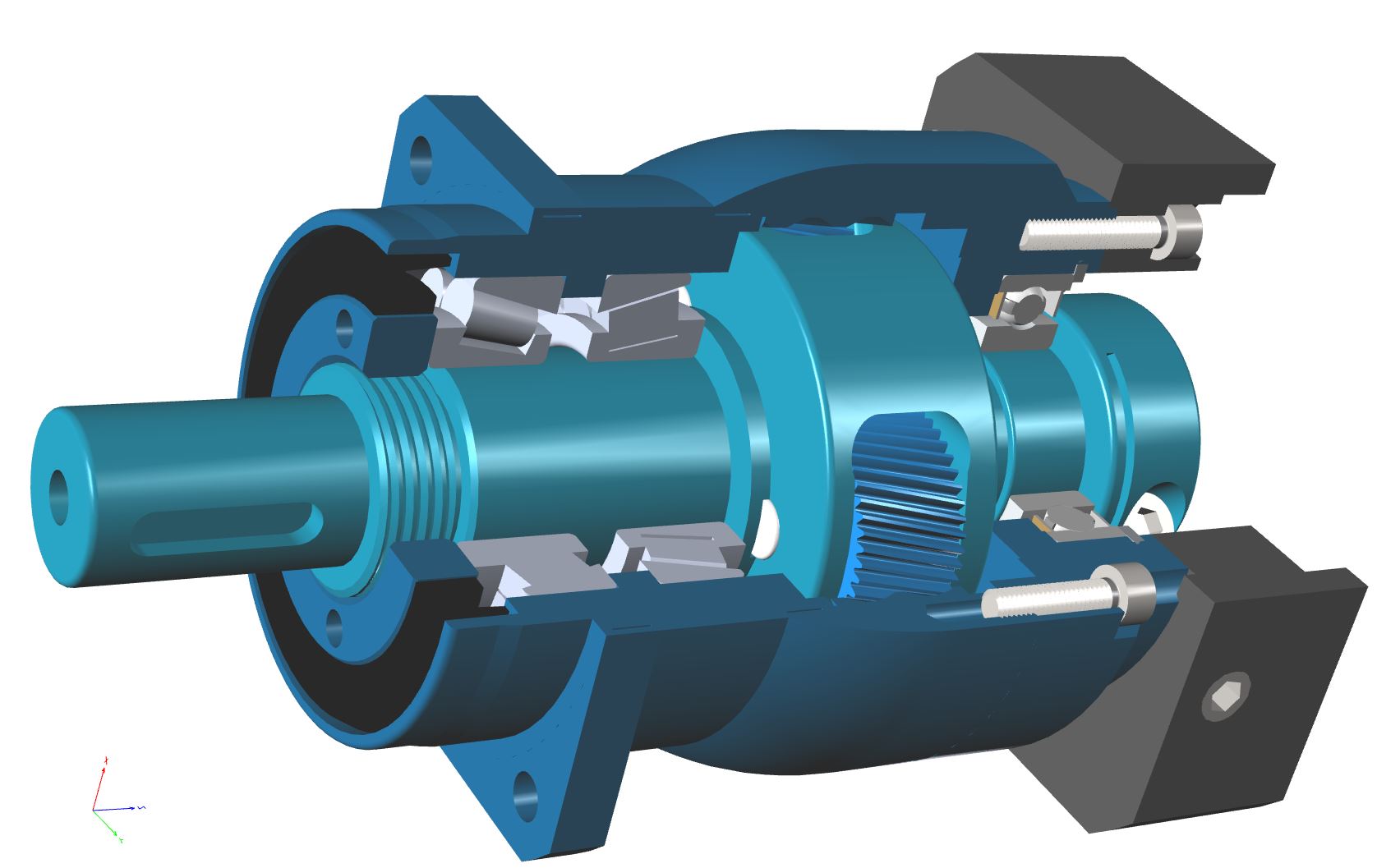 The planet carrier is a cage, to provide stiffness and acceleration capacity. It is monobloc with the output shaft.
The shaft is strongly supported by 2 tapered-roller bearings for maximum load capacity.
The planetary ring is monobloc (belongs to the housing), to reinforce stiffness.
This construction improves acceleration capacity and acceptance of torque variations.
We recommend this line for applications using application factor Ka<1.6 (refer to the information section for more details about application factors).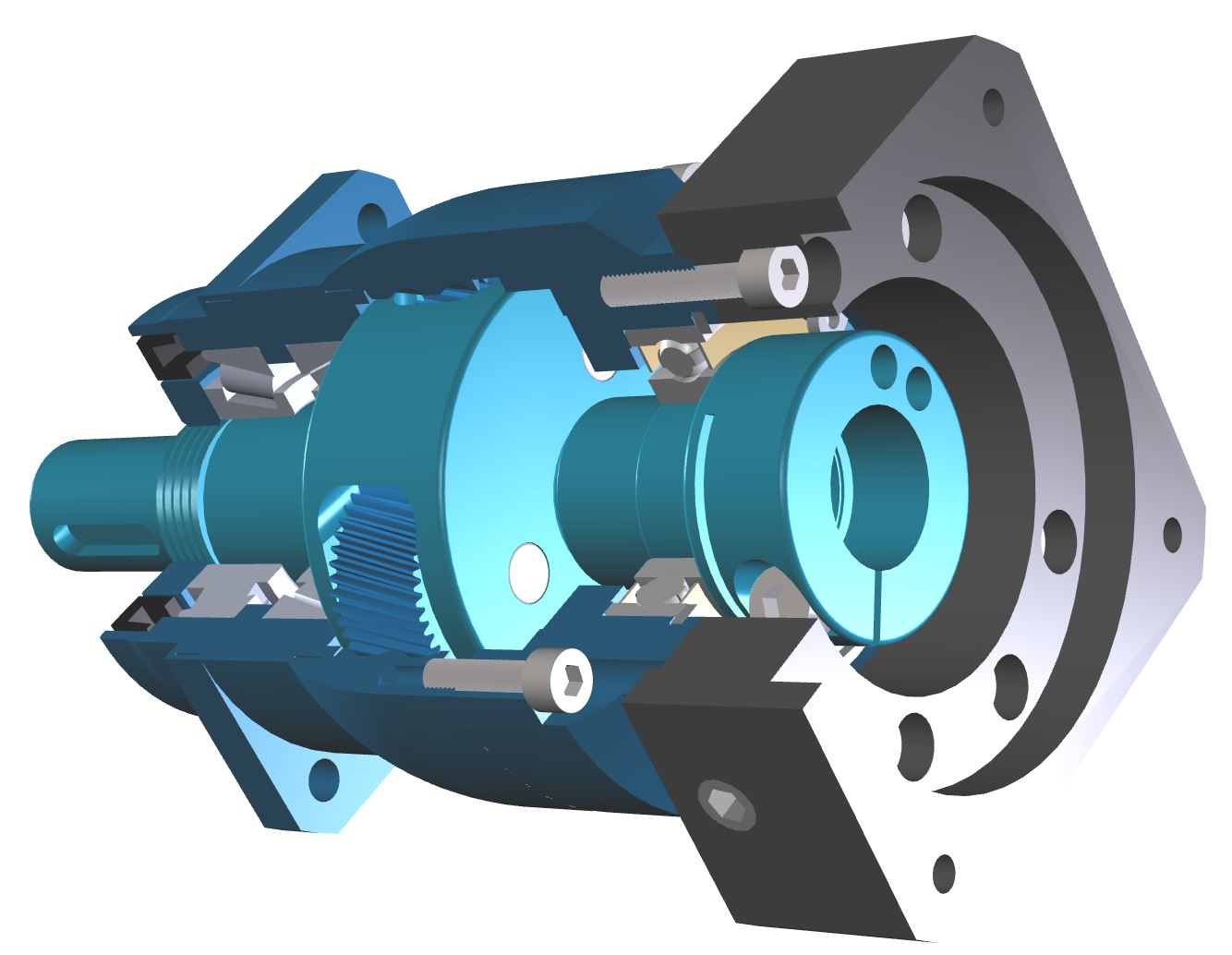 The motor shaft connection is a balanced coupling, so the efforts on your servomotor bearings are minimal.
Installation is fast and easy thanks to a 1-screw lock to your motor shaft.
The input flange features weight reduction (standard dimensions only).
The gearbox will be delivered with the adapting flange corresponding to your motor.