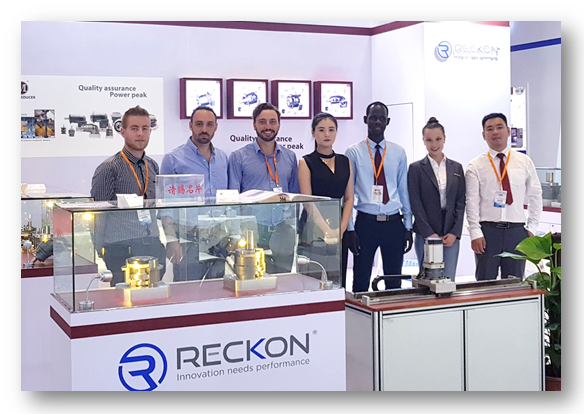 Reckon is a 50% French - 50% Chinese joint-venture with headquarters based in St Etienne, France.
We are a team of 190 people dedicated to the design and manufacture of high precision mechanical transmission.
Our production capacity is 10,000 gearboxes per month. It is planned to grow progressively to 30,000 gearboxes per month in 2018 and 2019.
The high precision lines (Lively, X-Treme, Booster, Ultimate) are manufactured in our historical plant in Suzhou, China established in 2009. Low-cost, spur gears lines (Access, Spirit) are manufactured in our new factory in Shanghai (open in March 2018).
Global sales are handled from the French headquarters, through a network of exclusive distributors only. All of our distributors have been fully trained and are able to assist you in your product selection, whatever your application is.
Reckon gearboxes are designed in France, using the latest and safest design tools on the market today, to guarantee unique performance, reliability and excellent value for money.
The picture on the left was taken in June 2018 and shows our new Shanghai factory. This production site will progressively increase our production capacity to 30,000 high-precision planetary gearboxes per month.
OUR MISSION
We deliver high precision planetary gearboxes at the highest level of quality available today. Thanks to the constant improvement of our products design and manufacturing techniques, we provide an unbeatable quality / price ratio.
our values
Our employees are recruited, evaluated and promoted exclusively on their attitude and their respect of the following corporate values:
- We reach our targets
- We motivate each other and encourage a friendly, positive attitude
- We propose solutions to our own problems
- We target excellence
- We are proud of every product we ship
- We are honest
- We trust others and we can be trusted by our colleagues, customers and suppliers