Booster is a high-performance, helical, low-backlash planetary gearbox.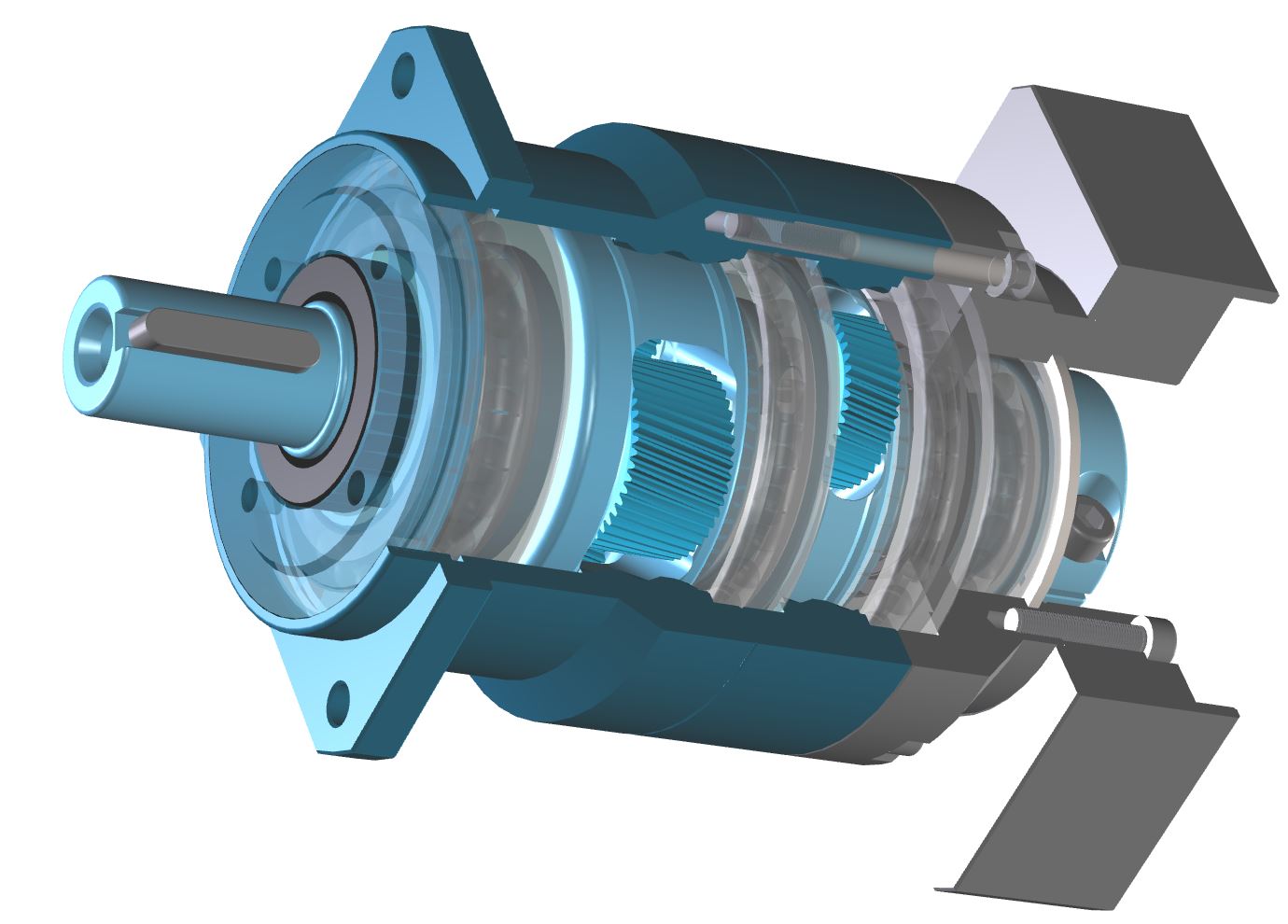 The planet carrier is a cage, to provide stiffness and acceleration capacity. It is monobloc with the output shaft.
The cage is centered into the inner planetary ring by means of 2 high-precision, radial ball-bearings.
This construction improves acceleration capacity and acceptance of important torque variations.
The planetary ring is monobloc with the housing and the output flange), to provide maximum rigidity to fast-reversals applications.
We recommend this line for applications using application factor Ka<1.85 (refer to the information section for more details about application factors). For greater application factors we recommend using a rotating output flange, as in the Ultimate line.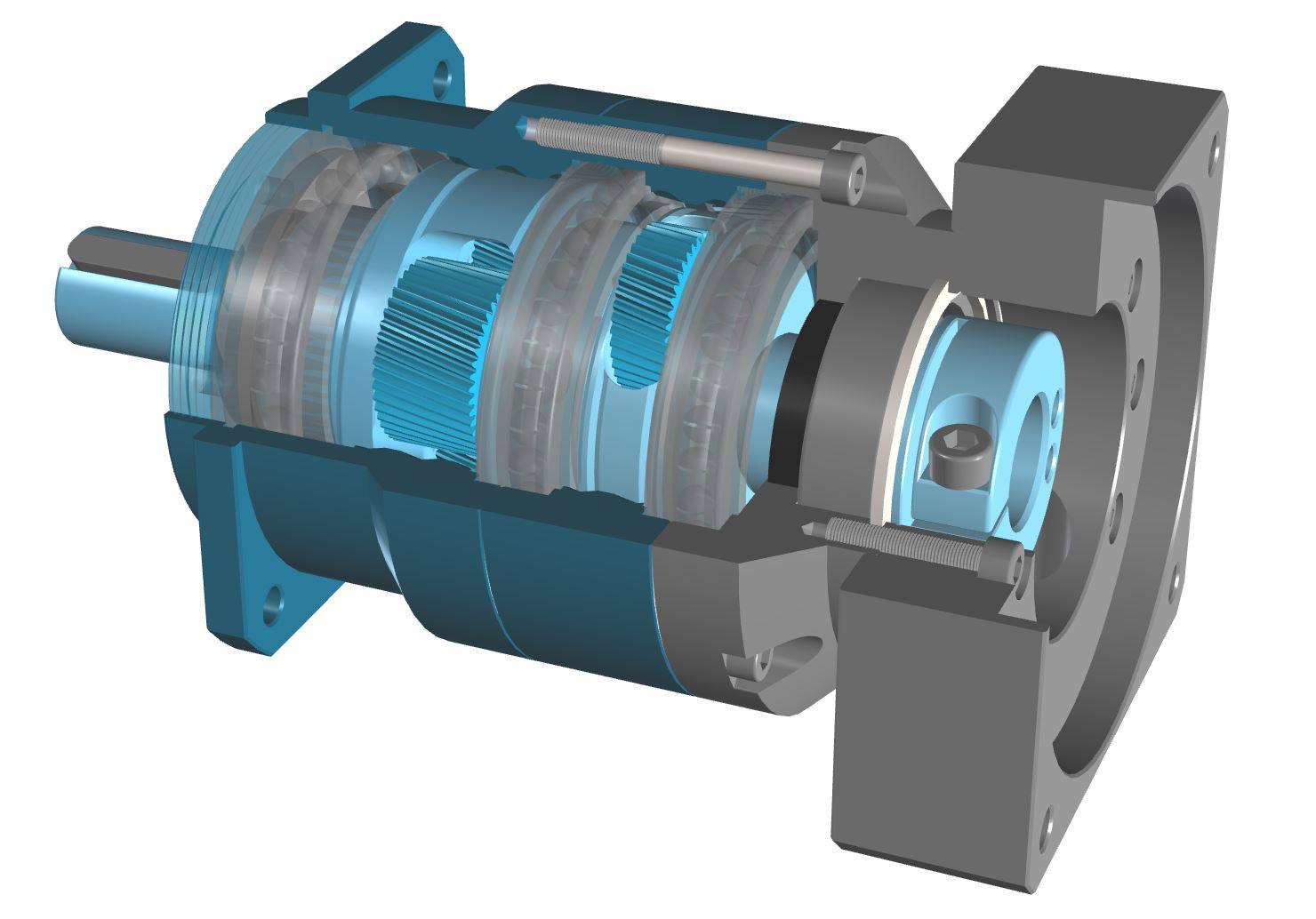 The servomotor shaft connection is a balanced coupling, so the efforts on your motor bearings are minimal.
Installation is fast and easy thanks to a 1-screw lock to your motor shaft.
The gearhead will be delivered with the adapting flange corresponding to your motor, at no extra-cost.