Access CI is an economical, low-backlash planetary gearbox.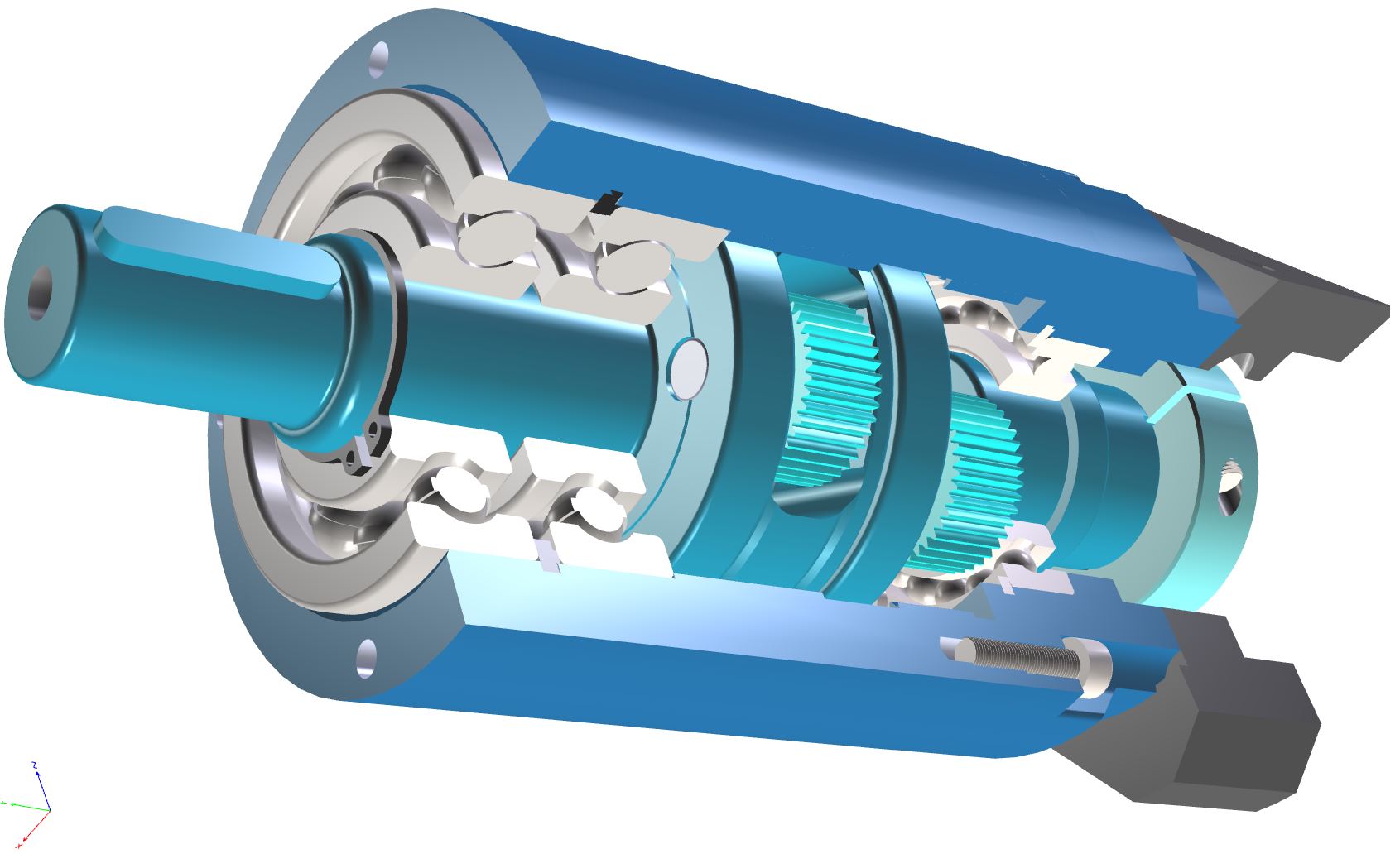 The planet carrier is a cage, which provides stiffness and acceleration capacity. It is monobloc with the output shaft.
High radial loads can be accepted thanks to the 2 radial ball bearings supporting the shaft.
The planetary ring is monobloc (belongs to the housing), to reinforce stiffness.
This construction improves acceleration capacity and acceptance of torque variations.
We recommend this line for applications using application factor Ka<1.45 (refer to the information section for more details about application factors).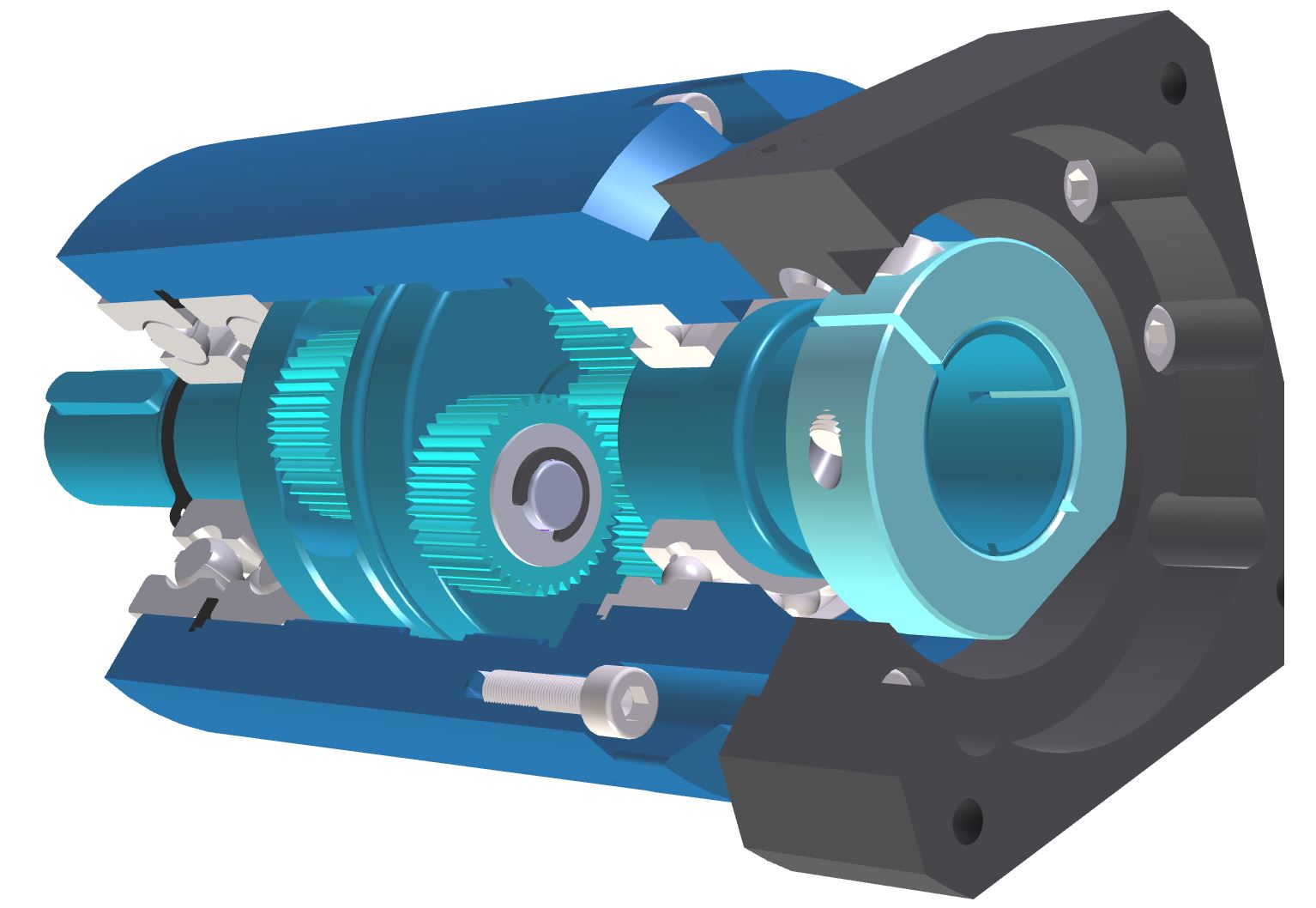 In 2 stage configurations (ratios 12 to 100), the input stage is cantilevered (does not use a cage), in order to lower the intertia, the weight and the length of the gearbox. The output stage always includes a cage, in order to provide stiffness and longer life in heavy-duty conditions.
The motor shaft connection is a balanced coupling, so the efforts on your motor bearings are minimal.
Installation is fast and easy thanks to a 1-screw lock to your motor shaft.
The gearbox will be delivered with the adapting flange corresponding to your motor.