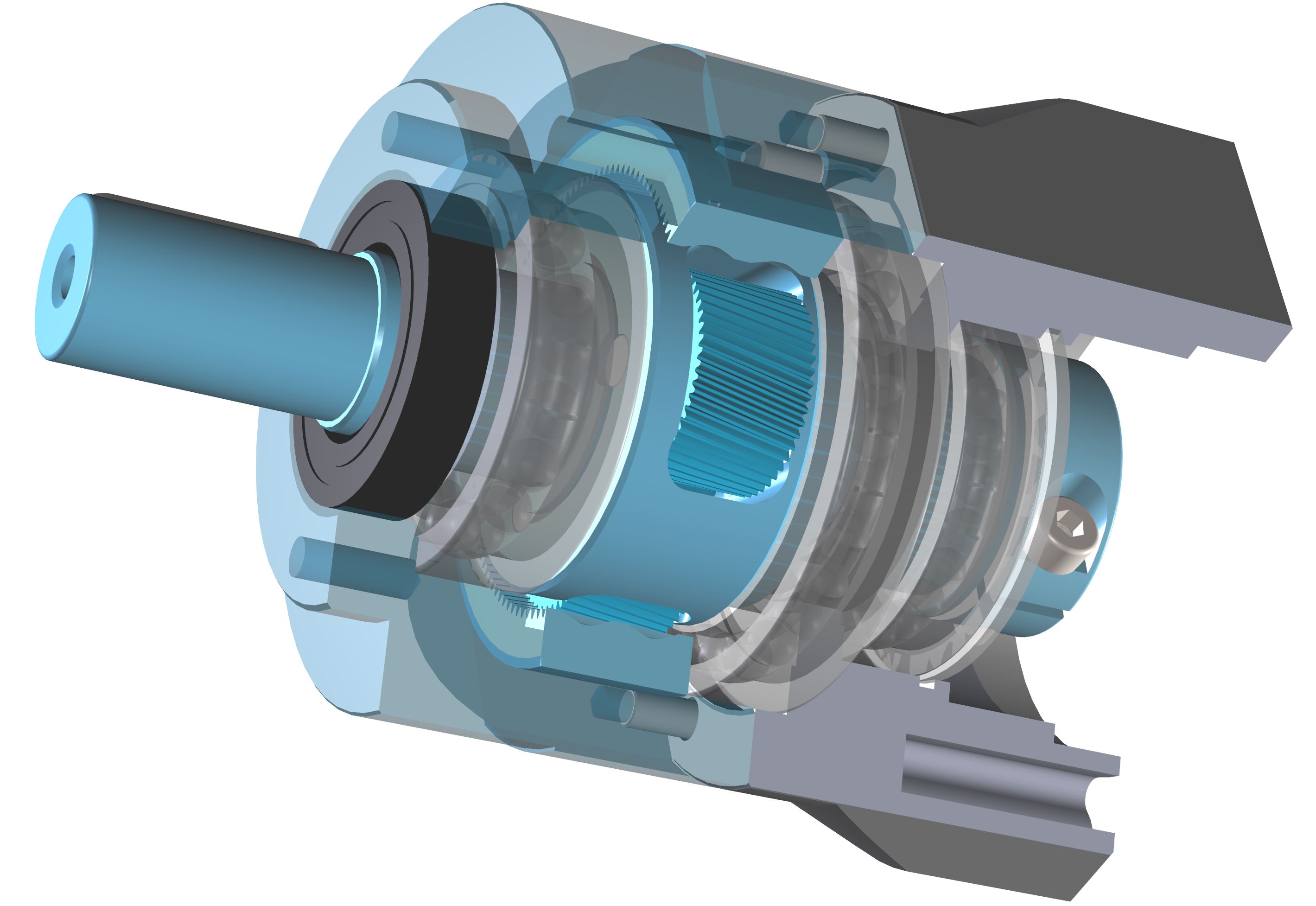 Wiser is a helical planetary gearbox.
The planet carrier is a "cage" (monobloc part holding the gears from both sides), providing stiffness and acceleration capacity to the gearbox.
The planet carrier is monobloc with the output shaft too.
This cage is centered into the inner planetary ring by means of 2 radial ball-bearings. This construction reinforces the acceleration capacity because the tilt of the shaft is limited, and the gearbox is able to accept significant torque variations.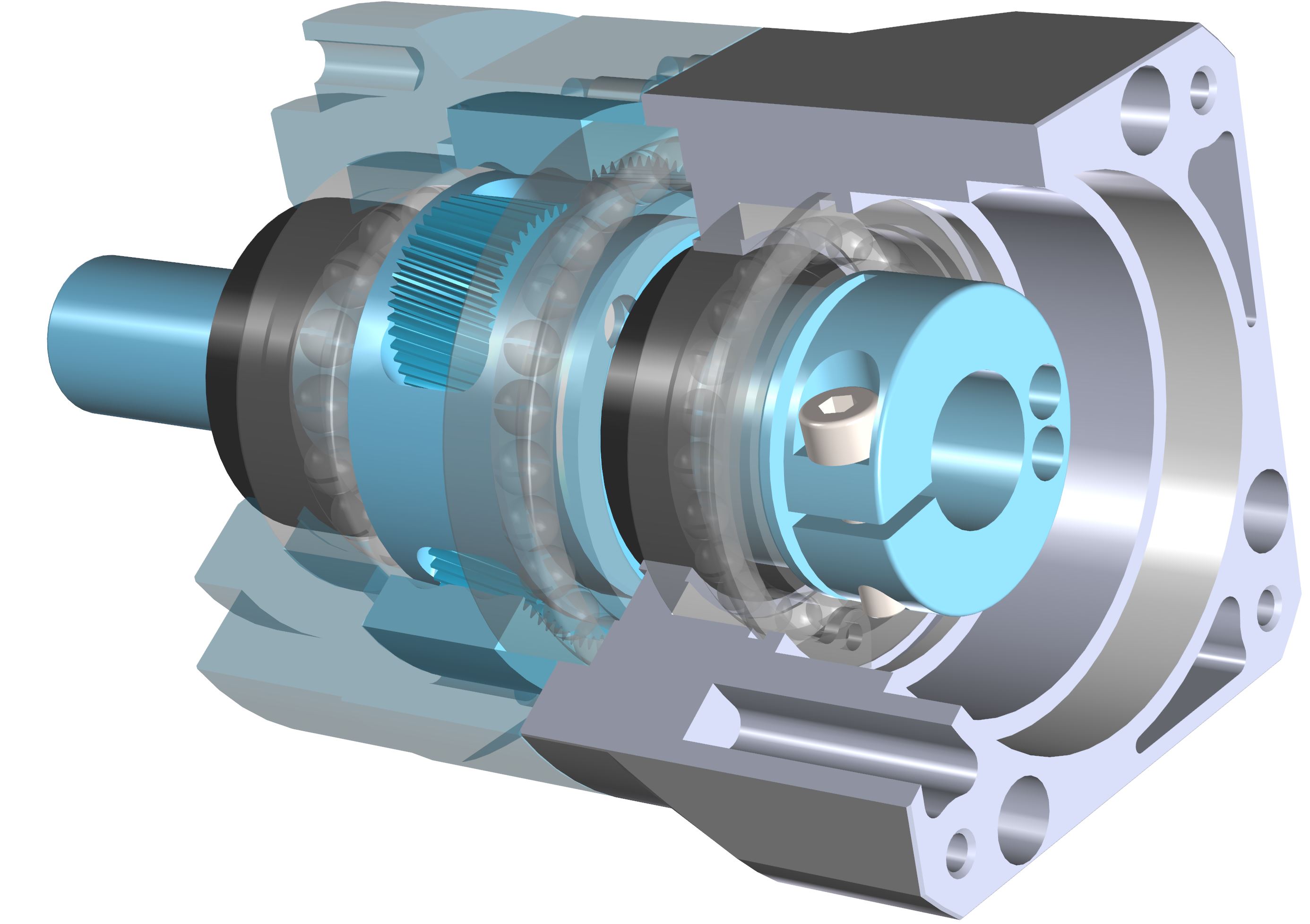 The motor shaft connection is a balanced coupling, so the efforts on your motor bearings are minimal.
Installation is fast and easy thanks to a 1-screw lock to your motor shaft.
The input flange features weight reduction.
The gearbox will be delivered with the adapting flange corresponding to your motor.