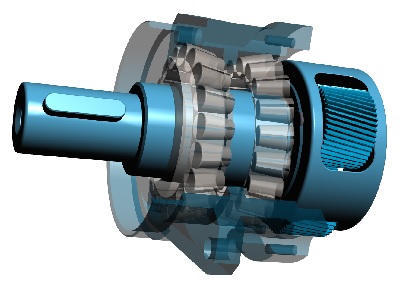 HIGH ACCELERATION CAPACITY, HIGH ADMISSIBLE LOADS ON SHAFT
The planet carrier is a massive monobloc cage, designed to increase torsional stiffness and allow strong acceleration.
It is strongly supported by 2 tapered roller-bearings. This design is adapted to medium to strong acceleration with very high efforts on the output shaft.

LONG-LASTING PRECISION
High-precision planet gears in carburized and quenched steel allow high torque density and strong accelerations, year after year, without loss of precision.
They are supported by large, carburized needles (bearings without cages), in order to maximize torque capacity and lifetime.