Lively RA is an economical, right-angle, low-backlash planetary gearbox.
Internal gears are helical, to provide a quiet operation to your application.
The planet carrier is a cage, to provide stiffness and acceleration capacity. It is monobloc with the output shaft.
The cage is well-maintained inside the inner planetary ring by means of 2 radial ball-bearings (one on each side of the gears, what guarantees the perfect alignement of planet gears with sun and ring gear during operation).
The planetary ring is monobloc (belongs to the housing), to reinforce stiffness.
This construction improves both acceleration capacity and acceptance of torque variations.
We recommend this line for applications using application factor Ka<1.35 (refer to the information section for more details about application factors).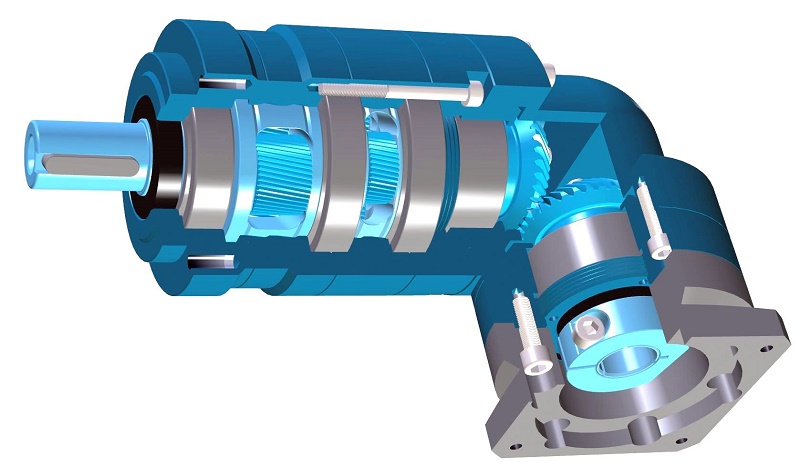 The right-angle transmission is handled by carburized and quenched, spiral-bevel gears made of premium steel, to offer long-lasting precision and acceptance of high fluctuations of torque or fast reversals.​
The motor shaft connection is a balanced coupling, so the efforts on your motor bearings are minimal.
Installation is fast and easy thanks to a 1-screw lock to your motor shaft.
The gearbox will be delivered with the adapting flange corresponding to your motor.