Spirit is an economical, low-backlash planetary gearbox with a rotating flange.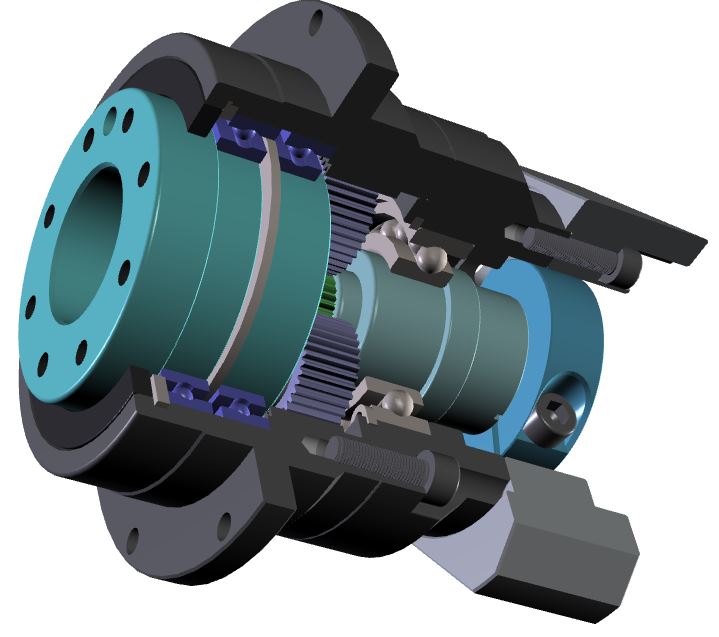 Moderate radial loads can be accepted thanks to the 2 radial ball bearings supporting the shaft.
The planetary ring gear is monobloc (belongs to the housing), to reinforce stiffness.
The rotating output flange provides a convenient solution for attaching wheels (in low-speed AGV applications for instance).
We recommend this line for applications using application factor Ka<1.3 (refer to the information section for more details about application factors).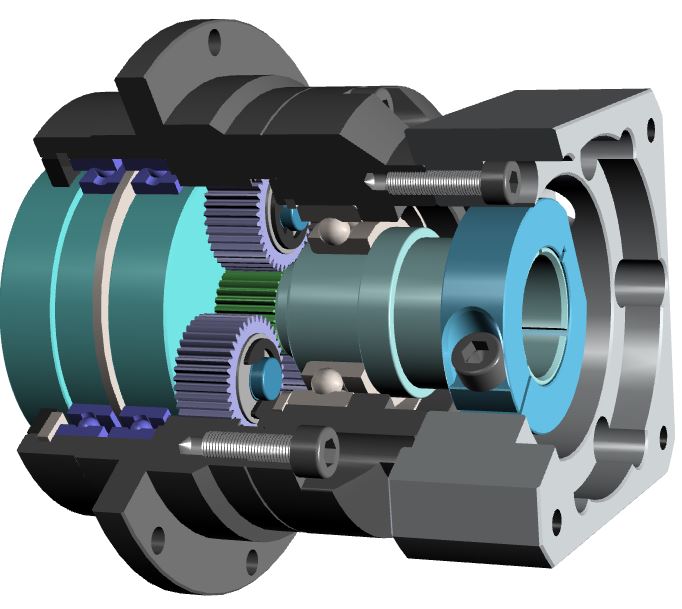 The motor shaft connection is a balanced coupling, so the efforts on your motor bearings are minimal.
Installation is fast and easy thanks to a 1-screw lock to your motor shaft.
The input flange features weight reduction.
The gearbox will be delivered with the adapting flange corresponding to your motor.