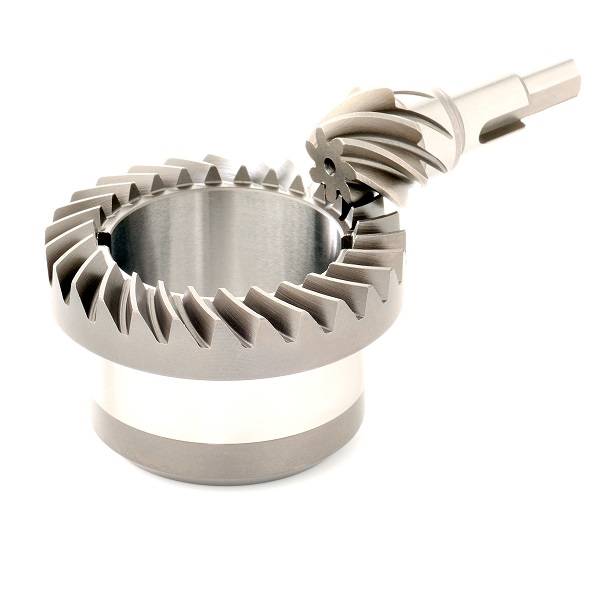 Reckon spiral bevel gears can only suit your needs.
They are produced on the latest, most productive Gleason Phoenix 280 machines.
The precision we reach in series ranges from ISO 10 / DIN 10 to ISO 4 / DIN 4, with cut, lapped or ground quality available.
Our specialty is ground spiral bevel gears, including hypoïd gearsets.
Our production series range from 50 sets to 1,000 sets per delivery, with a maximum competitiveness around 300 sets per delivery.
Our gears range from module 0,5 to module 6, and to 280 mm.
Each batch is delivered with an inspection report (material certificate, heat treatment certificate, measurement of geometrical tolerances, measurement of toothing precision). Additional inspection reports are available upon request if specified in the order.